From nourishing soups and salads to comforting bakes, these leek recipes are as fabulous as they are healthy.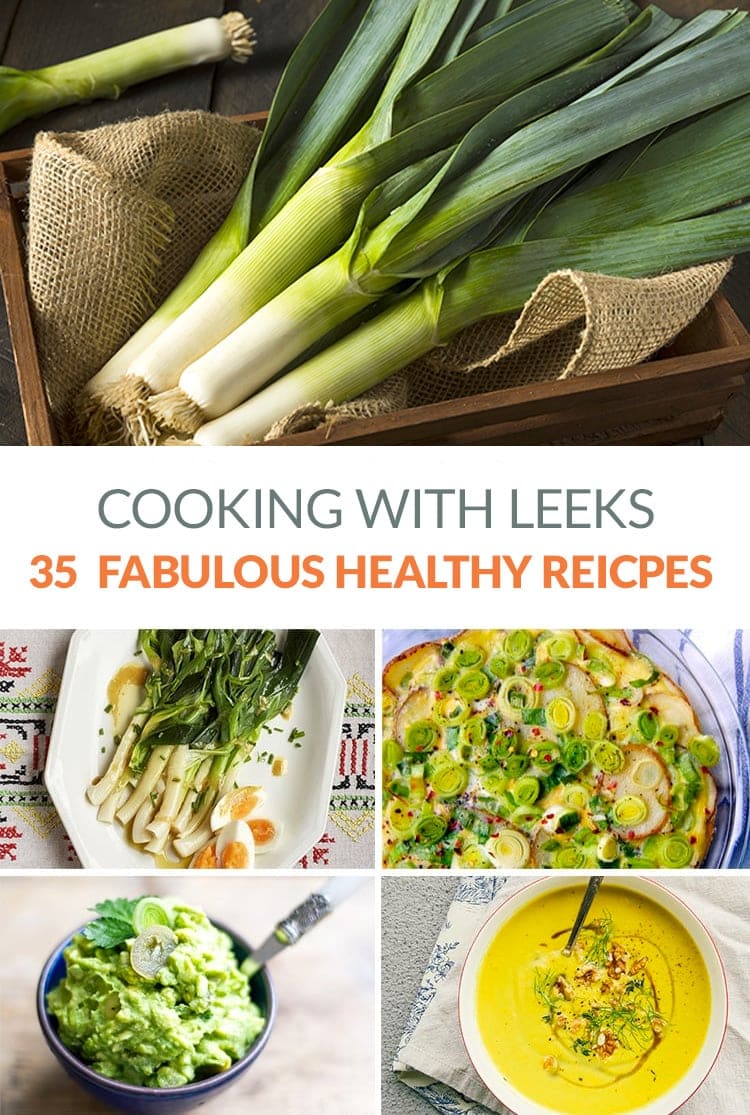 Today I am highlighting one of my favourite vegetables – leek. Like onion and garlic, leeks belong to the allium family but, in my opinion, they are much more versatile in the kitchen. If you've ever only used leeks to flavour a soup or a stock, brace yourself – you're about to discover amazing new ways to leek it up.
Leeks have very similar properties to the garlic and onion – a unique combination of flavonoids (antioxidants) and sulfur-containing nutrients that provide cardiovascular support. For people who avoid onion and garlic due to their FODMAPs content, the green parts of the leek are okay to use. The green parts have a lovely, green onion and slightly garlicky flavour and can be used cooked or raw.
Otherwise, the whole leek – white, pale green and green parts – can be used, although I often see people discard the green leaves. Leeks can be braised, fried, roasted, boiled, sautéed or sliced thinly and eaten raw in salads. I've often thought of leeks as French food but there are many cuisines and dishes that use this vegetable, and of course, it can be used instead of onions.
Covering soups, sauces, salads and drips, here is my round up of 35 delicious and healthy leek recipes.
Using leeks in Soups
Cock-a-leekie Soup (with chicken) from The Domestic Man
Leek Fennel Apple & Walnuts Soup with Turmeric (Vegan, Paleo) from The First Mess
Hearty Salmon Chowder with Leeks (AIP) from Healing Family Eats
Cleansing Spinach & Leek Soup from Claire Yates (guest recipe on EDP)
Mushroom, Leek & Thyme Soup (Paleo, Gluten-free, Vegan)
Dairy-free Potato & Leek Soup from Eat Your Beats
Braised Leeks

Ottolenghi's Braised Eggs with Leek and Za'atar from The Kitchn
Braised Chicken with Leeks & Scallions from A Calculated Whisk
Braised Leeks, Peas and Little Gems from The Happy Foodie
Scallops with Leek Confit Puree & Macadamia Crumbs
Leeks in salads
Leek Salad with Mustard Vinaigrette & Egg from Andrew Zimmern
Potato & Leek Salad from Cravings Journal
Ukrainian Lee, Apple & Carrot Slaw Salad from The New Baguette
Quinoa, Leek & Pine Nut Salad from Cotter Crunch
Leeks as side dishes
Grilled Zucchini & Leeks with Walnuts & Herbs from Bon Appetit
Cauliflower Leek & Turmeric Fried 'Rice' from Whole Life Full Soul
Sauteed Spinach & Leeks from Family Food On The Table
Garlic Leek Mashed Potatoes from Eat The Love
Garlic Pork Steaks With Sauteed Leeks & Green Beans
Roasted & baked LEEKS
Roasted Leeks with Hazelnut & Bacon Dressing
Caramelised Leek, Fennel & Onion Gratin (Dairy-Free) from Every Last Bite
Roasted Leeks with Lemon & Dill from Jessica Cox
Asparagus, Leek & Pancetta Tart (GF, Low-Carb) from I Breath I'm Hungry
Leeks in a sauce

30-Minute Creamy Mushroom and Leek Chicken Breasts from Foodie Crush
Paleo Alfredo with Caramelized Leeks & Bacon (AIP) from Meatified
Perch Fish With Creamy Mushroom & Leek Sauce from Taste.com
Pork Chops In Mustard Leek Sauce by Miguel Barclays
In burgers & Meatballs
Apple Leek & Bacon Breakfast Sausage from And Here We Are
Breakfast Pork & Leek Burgers from Comfort Bites
Beef & Leek Burgers with Roasted Vegetables from Miranda Ballard
Turkey Leek Meatballs from I Will Not Eat Oysters
Leek QUICHES & FRITTatAS
Potato & Leek Frittata from Uproot Kitchen
Sausage Leek & Spinach Quiche from Paleo Running Momma
Crustless Asparagus Leek & Goat's Cheese Quiche from The Real Food Dieticians
Bacon & Leek Omelette from By Rosie
In dips & condiments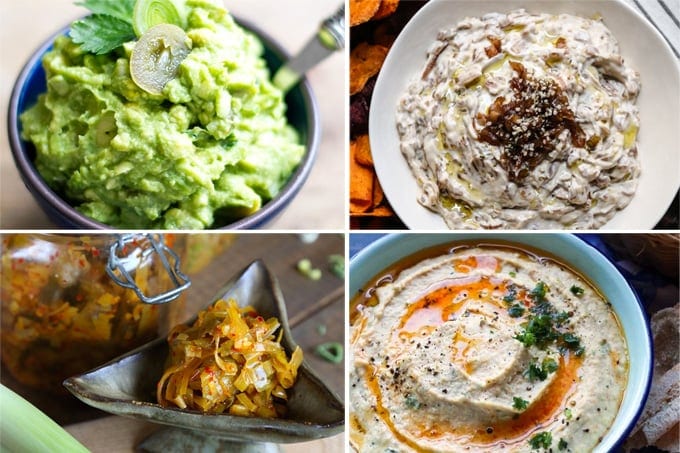 Guacamole with Leeks & Jalapeños
Healthy French Onion Dip with Leeks and Shallots from Feed me Phoebe
Leekchi (like kimchi) from PBS Food
Charred Leek & Roasted Garlic Hummus from Sugar Love Spices
---
What's your favourite way to prepare leeks? Share in the comments below.