About Irena Macri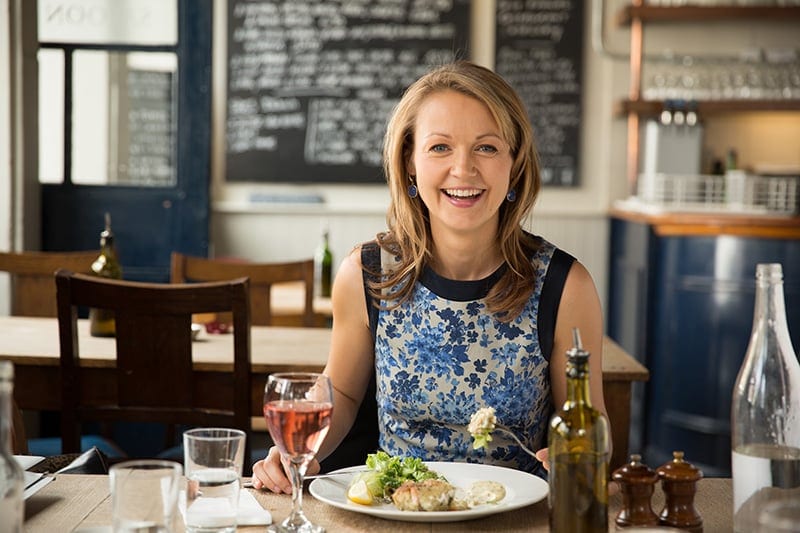 Hey, I'm Irena! Welcome to my treasure trove for healthy foodies. Let me tell you a little bit about myself.
I specialise in nutrient-dense, real food cooking with a focus on vegetables, gluten-free, low-carb, and paleo recipes, although I don't attach myself to any specific dietary label. My recipes are often inspired by my travels and international cuisines but I like to keep them accessible and family-friendly.
Back in 2012, I started a food blog Eat Drink Paleo, to provide inspiration and tools to people who wanted to achieve better health and wellbeing through the paleo diet and lifestyle. I have since internationally published two cookbooks Eat Drink Paleo Cookbook and Happy Go Paleo and developed multiple healthy eating plans, programs and recipe eBooks. From time to time, I speak at events and run cooking workshops and demos.
My personal approach to diet and wellness has evolved over the years and as my name became better known in the food blogging community, I decided to change my website to simply IrenaMacri.com.
ABOUT FOOD FIT FOR LIFE philosophy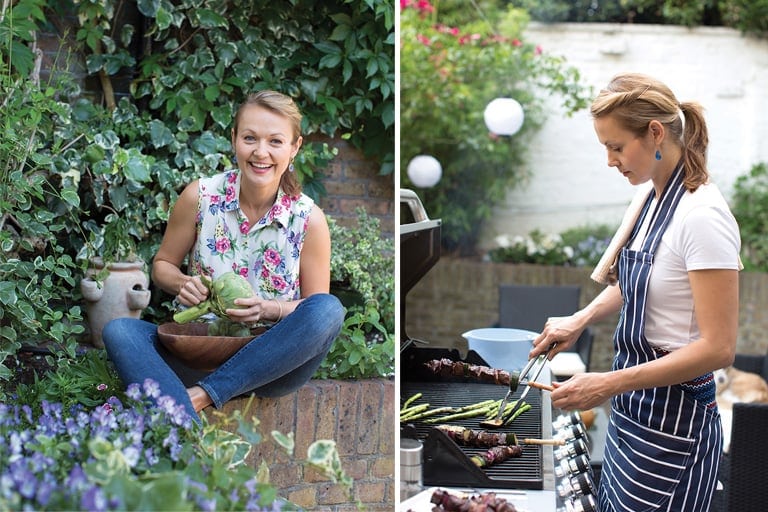 It's simple. I eat real food: whole, natural foods that provide an array of essential vitamins, minerals, fatty acids and the energy I need to get through my day. You will find a lot of vegetables in my kitchen!
I avoid processed ingredients, refined sugar and refined grains, hydrogenated vegetable and seeds oil – basically foods that contain toxic, inflammatory and potentially health-damaging compounds and anti-nutrients.
Although I mostly follow an 80/20 paleo diet, it took me a few trials to fine-tune my own approach. In my opinion, there is no quick fix or one-fits-all formula.
Basically: keep it real, keep it varied and keep it as nourishing as possible.
I care passionately about where our food comes from and I want to educate people about choosing the best ingredients that are produced in a sustainable, ethical way.
want to know more about me?
I'm a bit of a geek and love to read the latest research and studies on wellbeing and nutrition. I believe everyone's diet should keep evolving based on how they feel and what works for them.
I am not a 'health coach', 'wellness guru' or 'green juice goddess' or any of that stuff. I am a regular chick who likes a glass of wine and an occasional French fry who happens to be very interested in nutrition and health and who cooks rather well (so I've been told!).
I'm 38 (almost 39) and I was born and raised in Ukraine, spent most of my life in Australia, lived in Germany, have travelled through the U.S. and now reside in London, although I am often somewhere in between.
I have spent over a year living and travelling in a self-converted campervan. I am a rock climber. I enjoy running, surfing, hiking and yoga. Basically, the great outdoors and the kitchen are my two happy places.
I cook and shoot all my own recipes and I love collaborating with other bloggers, authors, and brands.
I am very approachable and you can get in touch with me directly if you have any questions. Please email me at [email protected]. You can find me on Instagram and Facebook. Join my private Facebook group here.
If you would like to work with me, please visit this page.
As Seen In
I am very honoured and flattered to have my recipes and work shared in many top publications and websites.