Everyone loves a good granola/muesli/lara bar. They're nutrient-dense, easy to make and can be used as a quick breakfast on the run or as a high-energy snack. Plus, it's totally lunchbox friendly.
In today's roundup, I've put together a list of my favourite, paleo friendly bars including nut-free and low-fructose options. Actually, you can make most of these recipes nut-free by replacing nuts with seeds and, as usual, I recommend using activated nuts to reduce the amount of phytic acid and make them easier to digest.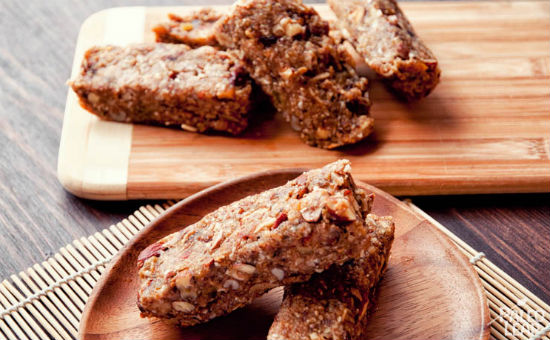 A paleo take on the traditional chewy granola bar recipe – includes instructions on how to activate nuts to eliminate the phytic acid. Uses activated nuts, not baked.
Baked! You can easily adapt this recipe for crispy granola snack bars by using whatever dried fruit, nuts and seeds take your fancy.
6. Seedy Bars from Madeline Shaw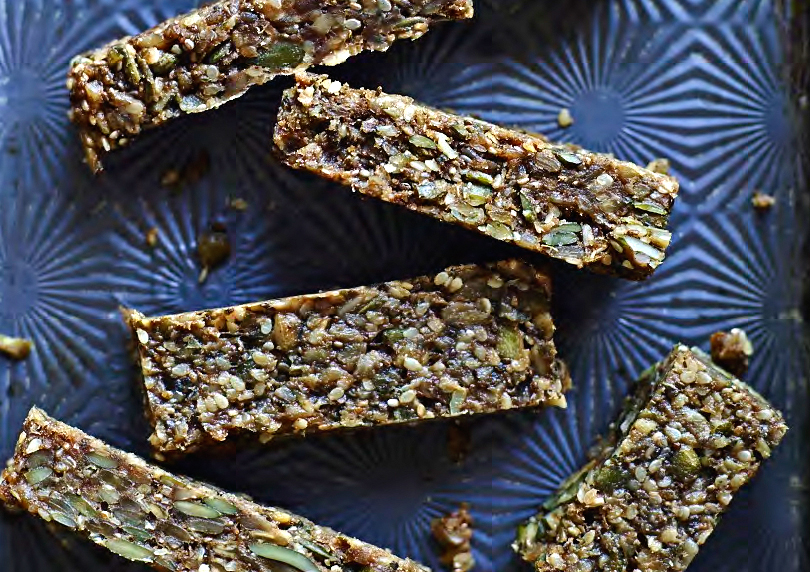 These chewy granola bars are nut-free and perfect for kids lunch boxes; omit the chocolate chips to reduce the content of refined sugar.
This fructose-free recipe is high in protein and makes a crunchy snack. Replace the rolled oats with shredded coconut to make these paleo friendly.
Everyday Paleo has shared her take on the Lara Bar – try these chewy raw fruit and nut bars in three different flavours: apricot, spice, and coconut-cherry.
A super simple recipe using just 2 ingredients – whip these up for a homemade version of the Cashew Cookie Lara Bar.
Do you have a go-to granola bar recipe? Share with us in the comments.